We would like to share some stories from our "families." We hope they help you understand better what we do and why we do it.
Everett Smith & Parents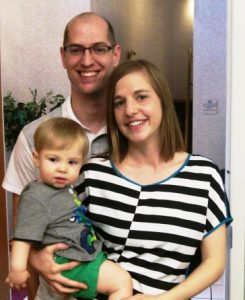 I am writing to share our family's deepest appreciation for the Ronald McDonald House.  At 28 weeks pregnant, I discovered troubles with the pregnancy.  At 3 months, our son needed brain surgery. Our neurosurgeon referred us to the Ronald McDonald House, a blessing for our family. The RMH welcomed us for the duration of our stay. Being surrounded by loving, caring people that understand what it is you are going through helps you tremendously. We were able to give full attention and care to our son while the support of the house took care of us and our needs. We cried a lot at the RM House, but many of our tears were from the acts of kindness of the staff and volunteers. Additionally, the support you receive from other parents at the house in incredible, it makes you feel not so alone. My husband and I cannot begin to thank the Ronald McDonald House enough for everything they did for our family and continue to do every day for other families.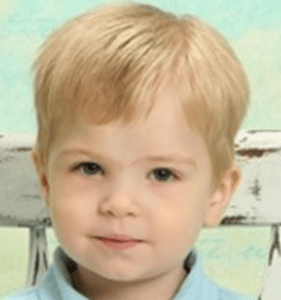 There is no doubt in our mind that the staff, volunteers, comfort, and services from the Ronald McDonald House lessened the strain of our son's surgery on our family.  The Ronald McDonald House has touched our hearts forever.  We are so grateful to all of the people who comforted us. The Ronald McDonald House may be "The House that Love Built™", but for us is truly a home away from home. 
Calise Dominque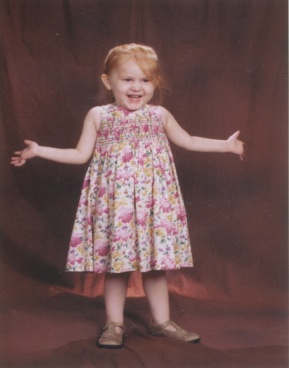 Hi!  My name is Calise, I was three years old when I came to the Ronald McDonald House.  Some of my favorite things are reading stories, talking, singing, taking pictures, talking, the color purple, watching movies, and talking.  Although I have red hair now, my mommy says it will fall out soon.  It's a good thing that our friends and family have sent me hats! I had been sick for a long time when my doctor in Victoria sent us to see a specialist in San Antonio.  Within a few weeks, my new doctor admitted me to the hospital and I got a "port".  I like to show it to people I meet because my nurse said it makes me special and makes getting my treatments easier.  When I got out of the hospital, Mommy was very worried when the doctor told her we would have to stay in San Antonio for my chemotherapy.  See, I have leukemia and have to go to the doctor's office several times each week to receive treatments and to check my blood counts.
When we first arrived at the Ronald McDonald House, I saw Ronald waiting for us outside and knew we would like it here.  There are places to play inside and outside when I feel good, and there are lots of books and movies when I don't feel so good.  They even let me feed the fish!  It's a little known fact that fish like to play peek-a-boo.  Mommy lets me help in the kitchen and with our chores.  I am a good helper. The best thing about this special place is all the friends we have made.  It is really nice to play with other kids who understand why I have to wear a mask for germs.  Mommy says she doesn't know what she would do without the wonderful staff and volunteers to help us.  She says it is great to be able to talk with other families, sharing the hard things, and laughing about the silly things.  When we are surrounded by people who care, it is easy to realize that this truly is "The House that Love Built™"!
Renee Sierra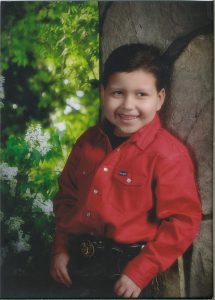 My name is Rene Sierra.  I was born in September 2000 and live in Victoria, Texas with my mommy and daddy.  The doctors discovered I had a brain tumor and had to have surgery. My grandparents stayed at the Ronald McDonald House while my mommy and daddy stayed with me at the hospital. When I started doing better my mommy and daddy would go to the House to eat, shower, and rest a little and then hurry back to the hospital to be with me.  It sure was nice having them around all the time since I was not feeling too good.  I got to go home 13 days later in a wheelchair.  My family and I really liked staying at the House because we were close to the doctors, had a nice room, and had support from other families at the House with children in the hospital.  My mommy and grandma loved the big kitchen where they could cook and visit with other moms.  We loved all the activities going on in the House. On my 5th birthday, I was staying at the House and the staff had a birthday party for me.  It was a great party because there were gifts for everyone.  We returned to San Antonio several times for my therapy and always stayed at the Ronald McDonald House.  The staff and my other friends have cheered me on as I progressed from a wheelchair to a walker to walking on my own. We are very grateful for this House where we feel safe and loved.