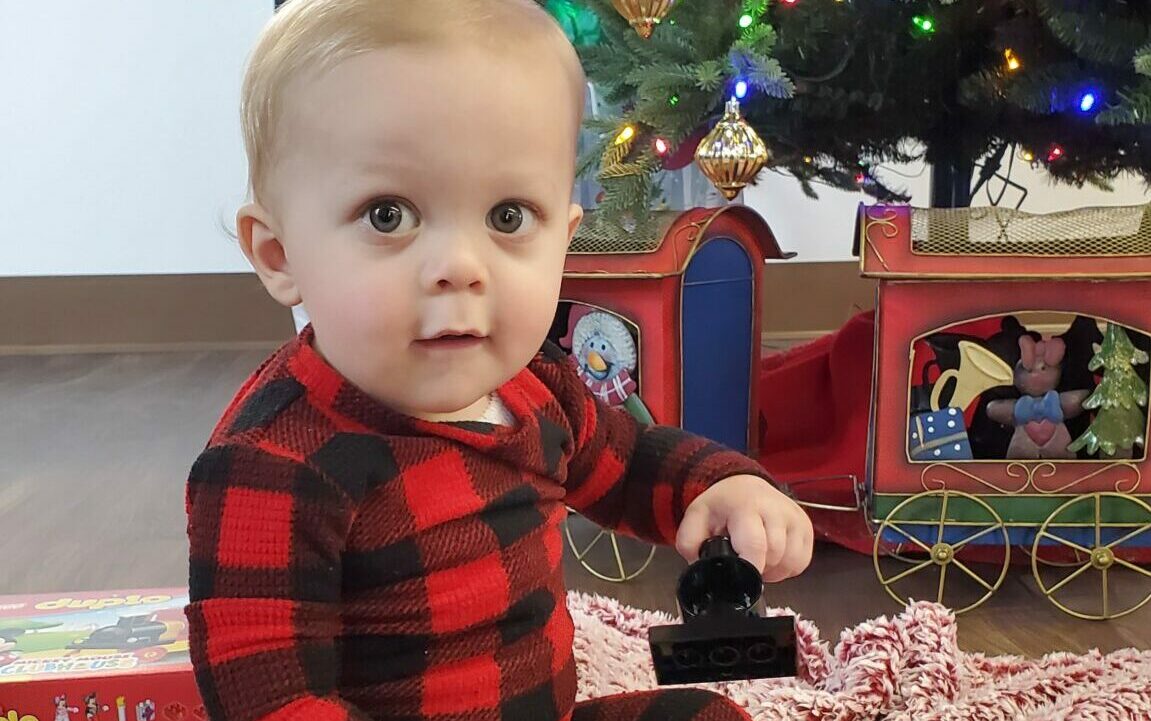 29 Jan

Finding Our Family: Sarah and Carter

When Sarah learned that her nine-month-old son, Carter, was diagnosed with leukemia, she was devastated. As a single mother, who had just lost her fiancé while pregnant, Sarah needed a strong support system that could offer help during her time of need.

"Every time the doctor would come in, it would be more bad news," Sarah explained. "To hear the awful words 'leukemia' and 'high risk' come from the doctor's mouth [just] about killed me."

While there are many prognosis factors for children with leukemia, oncologists typically classify the level of risk into three categories: standard risk, high risk, or very high risk. With an average of only 3,700 children diagnosed with leukemia each year, Sarah knew her son's diagnosis was rare and would require around-the-clock care. In such an uncertain time for their family, it was imperative that they both received the care they needed, but they weren't sure where to turn.
Finding Ronald McDonald House Charities of San Antonio
Thankfully, after a recommendation from a friend, both Sarah and Carter joined the Ronald McDonald House of San Antonio, and for the first time in months, Sarah felt a sense of relief.
At Ronald McDonald House Charities of San Antonio, we offer a number of amenities and resources to families who may need a break from the hospital. Families can expect to find a community of people who share similar experiences and can act as a mutual support system. Since checking into the House in October, Sarah found everything she needed to recharge and be there for Carter—warm meals, snacks, blankets and toys for her little boy, and a welcoming community.
"Everyone has been so supportive through these uncertain times," Sarah says. "I've been here for so long at this point that everyone here, I can consider family."
Each year, Ronald McDonald House Charities of San Antonio serves more than 1,000 families who are seeking the resources they need to support their critically ill or injured children. We offer a home away from home for these families because we believe that, no matter the circumstances, families are stronger together.
>>>
Your gift to Ronald McDonald House Charities of San Antonio can help more families like Sarah and Carter by keeping them close to the care and resources they need. Make your gift today.