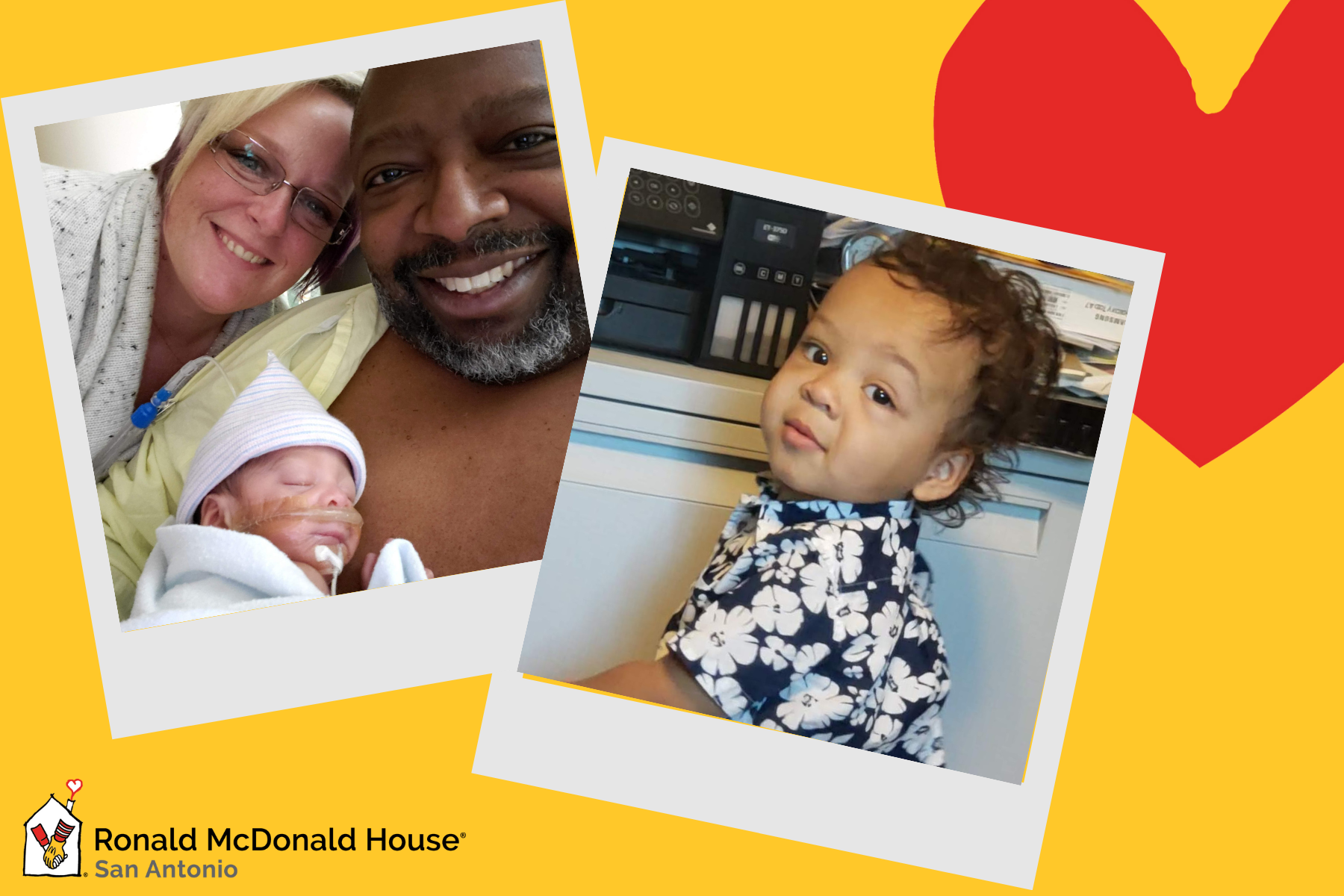 14 Oct

Happily Ever After The Bradford Family

November 2019 is a time the Bradford family will never forget. Days before Thanksgiving, they received a phone call that would change their lives forever. Their adoption agency called informing them their son, Xander, was born early and they were chosen to be his parents.

The call lasted only minutes, but Julie and Devon learned their Xander was born 13 weeks early, weighing only 2.8 pounds, and they would need to get to Texas immediately. The Bradford's were given very few details about Xander or his condition, other than they should plan to live in Texas for the next few months. Hanging up the phone, they were ecstatic! They had dreamed of becoming parents and could not wait to meet their son.

As they began preparing for their stay in Texas, they could not help but feel overwhelmed as both Julie and Devon worked full-time in Minnesota. How would they pack up their lives and move to Texas? How would this impact their employment? How long would they be gone? Where would they stay? How would they navigate all the details of day-to-day life in a city they had only ever visited once before?

Determined and driven by love, the Bradford's arrived in Texas on December 1, 2019.  A far way away from Minnesota it was a day they will never forget- they met Xander. It was love at first sight, Xander was perfect and precious. The doctor's shared that Xander would need to stay in the Neonatal Intensive Care Unit (NICU) for the next few months. The Bradford's needed to be close to Xander, but were concerned, a hotel room and food for two months would cost them $10,000.

Luckily, the team at Methodist Hospital informed them about the Ronald McDonald House® but there was only ONE room left. Devon gave one last look at Xander and rushed off to secure a place for them to call home.

To their delight, Julie and Devon truly found a home-away-home from where they could work remotely and establish some sense of normalcy while living thousands of miles away from Minnesota. For the next two months, their days were long, but filled with love. The Bradford's were able to be with Xander through every milestone as he grew stronger each day.

For the Bradford's, a typical day included working 8am-5pm at the Ronald McDonald House®, rushing to the Hospital as soon as work finished and staying until visiting hours ended at 11pm each night. Once back at the Ronald McDonald House® they had enough time to grab a quick bit to eat, shower, sleep and prepare to do it all again the next day. Julie remembers fondly the volunteer's cooking dinner for the families staying at the House each night. While the Bradford's were never there when the meal was served, they were thankful for the leftovers waiting for them in the refrigerator each night.

Ronald McDonald House® was more than House, it became a home for the Bradford's when they celebrated their first Christmas and New Year's together as a new family. Julie still remembers the gifts the staff gave to her son that Christmas making their stay truly special and providing support and comfort when they needed it the most. After 64 days, the Bradford's were able to take Xander home to Minnesota where he is happy, healthy, and thriving.

At RMHC® of San Antonio, our homes are a place to celebrate the good news, a refuge during the hard times, and where the little things matter most. We know home is not a place as much as it is a feeling. Home is where your heart is and your heart is with your family. Your donation provides families with a place to call home so their child never goes through treatment alone.