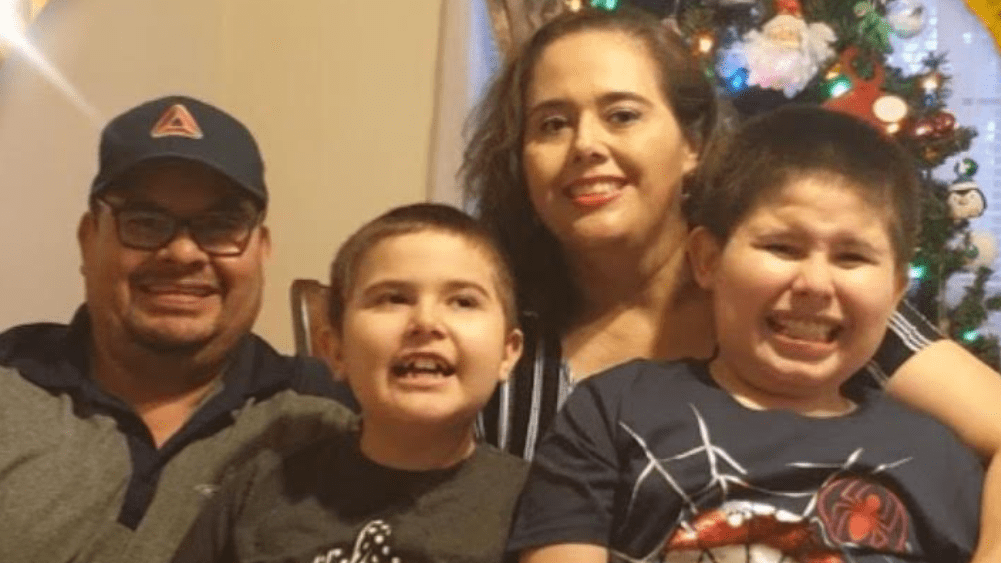 03 May

Meet the Saldana Family

Your child has cancer. Four short words that carry so much weight; that no parent ever wants to hear. When Sara Saldana heard the news that her five-year-old son, Juan Jose, also known as JJ, was diagnosed with leukemia, she immediately felt overwhelmed. 

The Saldana Family lives two and a half hours from the Children's Hospital of San Antonio, which is where JJ's cancer treatments were scheduled. The burden and cost of being away from home made coping with JJ's diagnosis even more stressful. "We found ourselves overwhelmed by the unexpected news and not knowing how we were going to manage the stay in San Antonio," Sara said. 

But when Sara and JJ arrived in San Antonio, they were welcomed with open arms by the Ronald McDonald House. The House offered them a safe, affordable place to stay close to JJ while he received treatment. It gave them somewhere to go when they needed a break away from the hospital yet allowed them to be available at a moment's notice. Just as important, it introduced them to other families at the House who were experiencing some of the same fears and concerns as they were. 

"The House not only gave us the peace of mind of having a roof over our heads but also gave us a sense of safety by learning that we were not alone," Sara said. 

Three years after his stay, despite the care he received and the significant progress made in cancer treatment, JJ's cancer came back. The Saldana Family once again found themselves in need of a comfortable and affordable place to stay near JJ's treatment. And once again, the Ronald McDonald House of San Antonio was there to help.

"Every single staff member who has crossed our path has been a blessing. They have shown genuine care, support, and concern to keep the families focused on what is important — their child," Sara said. "During the most difficult and stressful times, the support and empathy shown have made our journey more bearable. Thank you from the bottom of our hearts for being there a second time for JJ." 

At Ronald McDonald House Charities of San Antonio, we believe that families are stronger together. From the moment we welcomed our first family into our House in 1986, we've been committed to providing a home away from home for the families of children receiving essential medical services in area medical facilities. And we'll continue to be there when families need us most— the first time, the second time, and every time. 


>>>
September is Childhood Cancer Awareness Month. Your support ensures Ronald McDonald House Charities of San Antonio can continue to keep families affected by childhood cancer near the care and resources they need. Give now to help more families focus on healing together.
Give Now