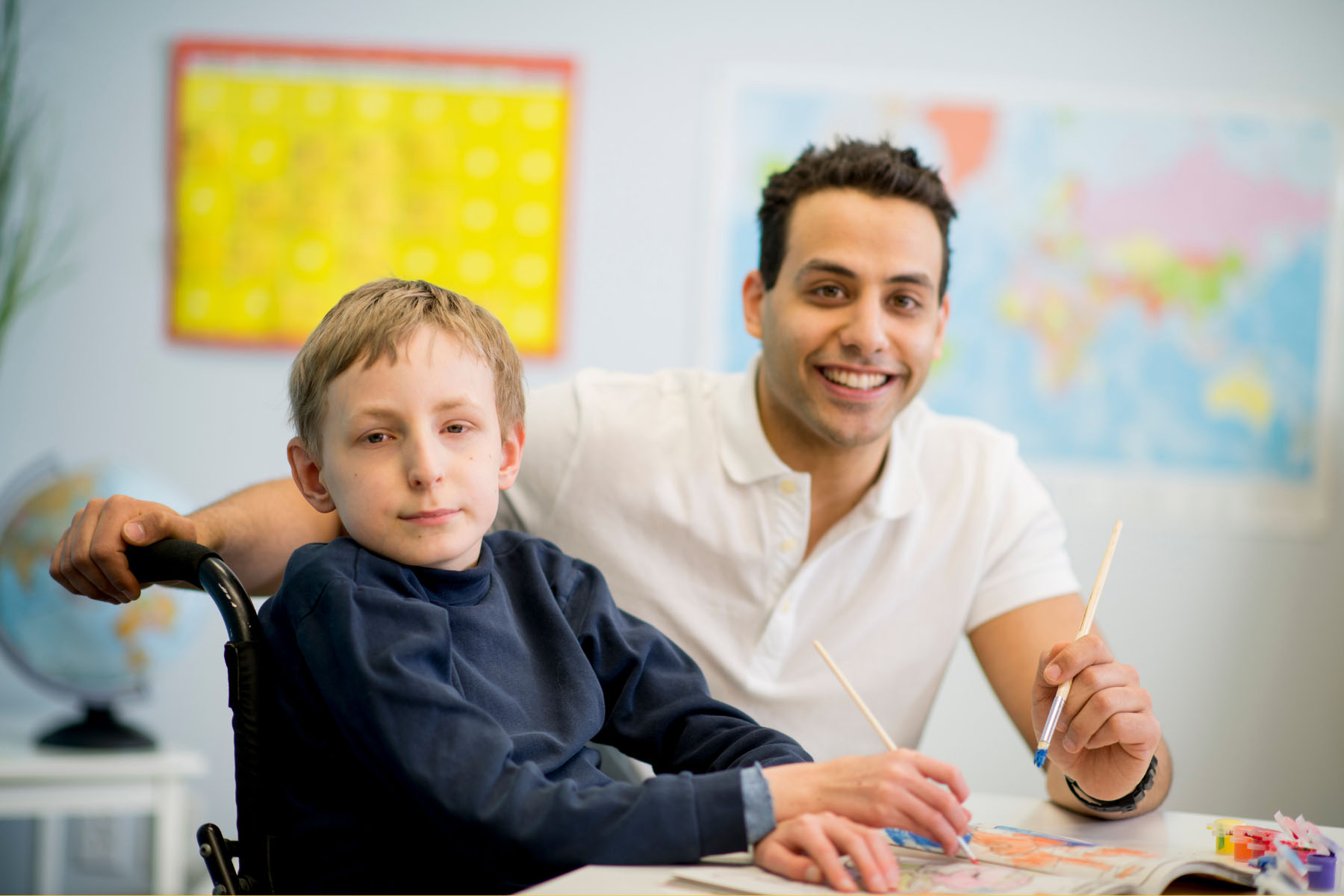 14 Oct

Four Ways to Provide Support for Caregivers

Becoming a caregiver is an honorable and important decision, but for many, it is often unexpected. A 2015 study conducted by AARP reported over 43 million Americans provided unpaid care to a child or adult in the past year. Being a caregiver is a tough job that is often overwhelming due to the uncertainty for the patient and lack of support needed for both the patient and caregiver.

To identify the support needed for caregivers, we must first define, who is a caregiver. A caregiver is someone who assists another person in taking care of day-to-day activities. This could be a family member, friend, or your employment. A caregiver can be an adult or child.
You may be a caregiver if you are assisting:
Your aging parents who are unable to perform their daily routine independently
Assisting someone who had an accident
Helping your spouse, child, or sibling who is battling an illness or disease
Making medical decisions for a friend as a power of attorney for medical or financial decisions
A child who is helping their parent complete house chores due to a disability
Support provided by a caregiver can look very different based on the situation and the needs of the individual. But one thing is certain, being a caregiver is hard work and often includes round-the-clock care with unconventional hours.
Caregivers are at an increased risk for anxiety, stress, and depression from becoming overwhelmed and burnt out from the additional responsibilities. These responsibilities include coordination of care for the patient, scheduling doctors' appointments, and traveling for care. Many times, both children and adult patients, are no longer able to attend school or work in-person and cannot be left alone during the day. Additional pressure for caretakers is the financial strain associated with missing hours at work, moving from full-time to part-time work, or quitting their job altogether.
On average, 65% of caregivers are female and hold either a part-time or full-time position outside of their responsibilities as a caregiver. Being a caregiver can result in a person not taking care of themselves and caregivers may isolate themselves or lose interest in their own activities due to exhaustion.
Available Resources for Caregivers
Texas Health and Human Services provides trained professionals to guide you to available resources by calling 855-937-2372
National Alliance for Caregiving offers a Circle of Care Mental Health Toolkit for you to download https://www.caregiving.org/extra-help-virtual-toolkit/
Learn more about Self-Care When Caring for a Child in the Hospital
If you are caregiver, ask if you can work remotely or have flexibility in your hours. If you are providing care to a school aged child, inquire if your child qualifies for services under the Individuals with Disabilities Education Act (IDEA).
How Ronald McDonald House Charities® Can Help
When a child is sick, Ronald McDonald House Charities® of San Antonio keeps families together . If you are providing care for a person 0-21 years of age, who is receiving medical treatment in San Antonio, contact us to see if you are eligible to stay in one of our Houses. The medical services can be in-patient or out-patient and is there is no requirement on length of stay.
Leaving a child alone who is sick at the hospital, is a decision no parent or caretaker should have to make. We provide our services to caretakers and families at no-cost to the individual. Our services include lodging, transportation, and meals. By keeping parents and caretakers close to their child and the services they need, our Houses dramatically reduce stress levels and anxiety for caregivers. Our Homes also provide accommodations for caretakers, parents, and patients to attend work and school remotely. Each of our bedrooms can accommodate up-to four individuals per family, allowing extended family the opportunity to stay at our Houses and support the patient and primary caregiver.
We know caregivers are at an increased risk for anxiety and depression due to the extensive care they are providing and the isolation that is associated. Often times, the isolation only grows throughout treatment, as it is difficult for friends and family to relate due to a lack of shared experiences. Our Homes provide a unique support system for caregivers and parents to meet others in a similar situation. Our families are able to form a support group for one another, to be a listening ear and provide comfort in times of uncertainty.
Research indicates children who are separated from their family require a longer hospital stay, and do not recover from complex medical conditions as rapidly as children whose family members are close by. Your donation to RMHC® of San Antonio ensures a sick child never goes through treatment alone and their caregiver has the support needed to stay focused on the health of their child.