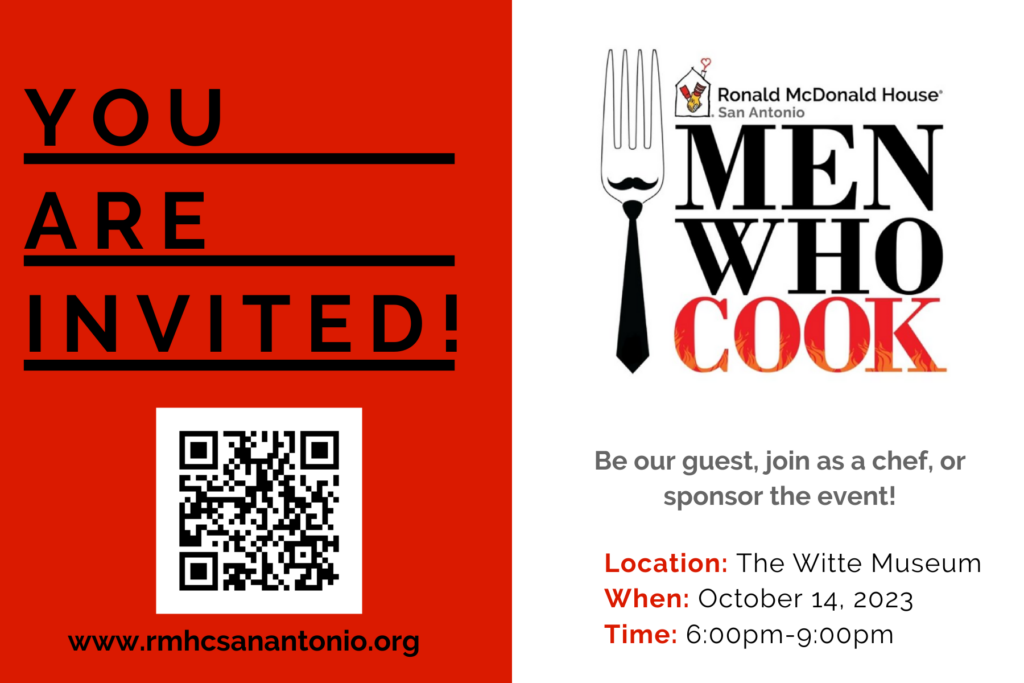 You are invited!
Join us for the best cooking competition of 2023!
Whether you join as a chef, be our guest, or sponsor the event there is something for everyone.
Mark your calendars now for Saturday, October 14, 2023.
You do not want to miss the opportunity to taste test your way through an amazing night filled with great drinks and live music.
If you are interested in cooking or sponsoring, please call Jennifer Othman at 210-580-9000.
Tickets will be on sale in June 2023.