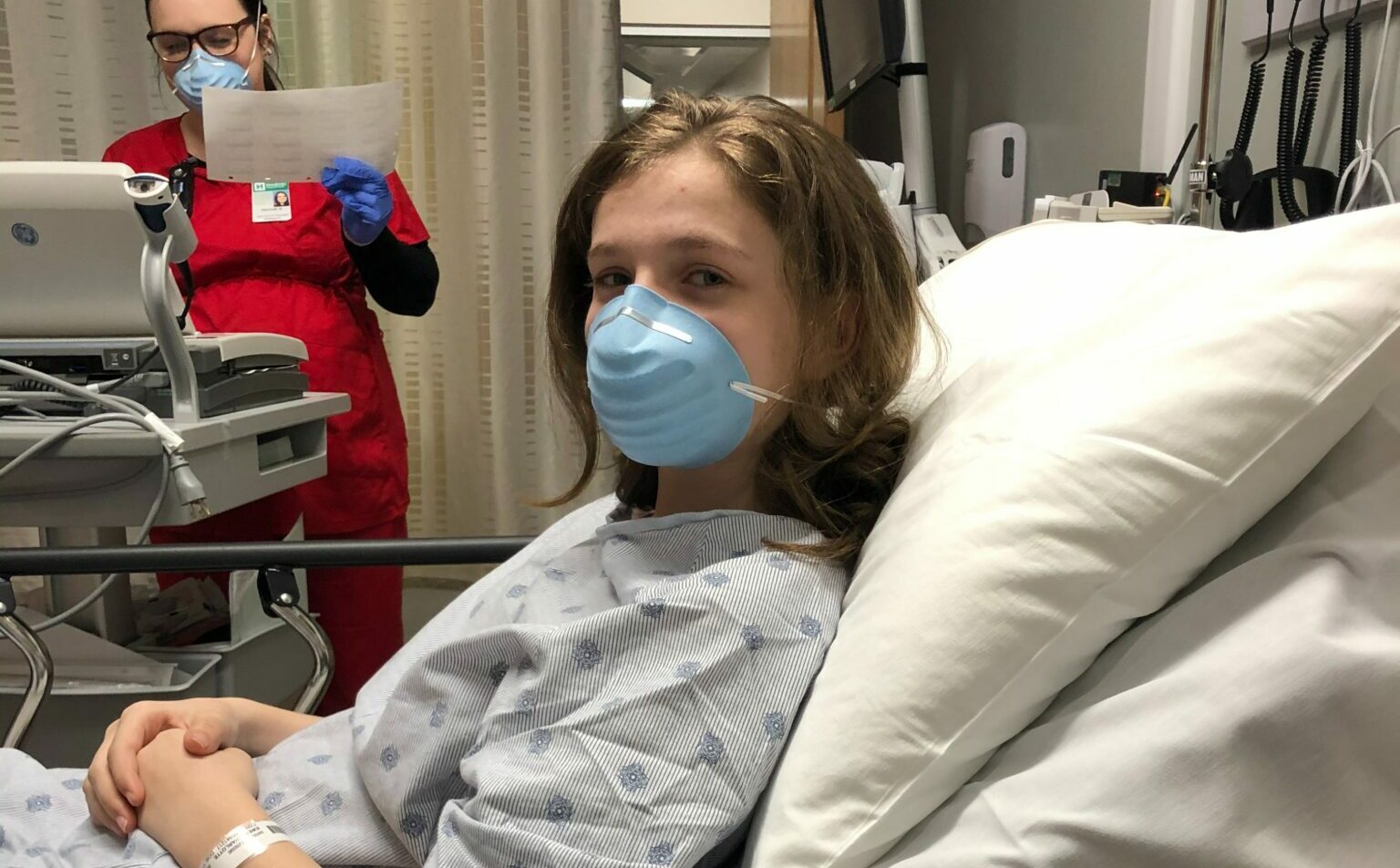 11 Feb

Hospital Stays During Covid-19: What to Expect

The coronavirus pandemic has put many routine doctor visits on hold, ultimately making it difficult for those who need medical care. Although patients and families may be fearful of visiting hospitals during these uncertain times, it is important to seek medical care when you need it.
Can Healthy Kids Still Go to the Doctor? 
Doctors and health officials still encourage parents to keep up with regular checkups for their children, especially for newborns and those with critical health conditions. Doing so can prevent any further complications that may affect children down the line.
Below are a few things to help you prepare for your visit to the hospital or doctor during COVID-19.
What Can I Expect During My Hospital Visit?
Wellness Screenings
Most hospitals have screening processes in place upon entrance to protect you and those who work on the frontlines. Be prepared to have your temperature checked, and possibly answer questions about any recent symptoms you may have had in the past 10-14 days.
A Deep Clean
Many hospitals are taking extra cleaning precautions, ensuring that high-traffic and high-touch areas are disinfected regularly.
Testing
Nurses may test your child for COVID-19 if they need to spend the night for medical care. There may be rooms set up for children who test positive to keep them away from others.
Wear a Mask
Mandatory masks or face coverings are required in most healthcare facilities to help limit the spread of the virus.
One Parent Limit
Most hospitals will allow only one parent or guardian to accompany their child during COVID-19. Video calls on a smartphone or tablet can help your child stay in touch with  friends and family members. 
Always check your hospital's website for their specific COVID-19 guidelines before you come and call them with any questions. 
Is It Safe to Stay Overnight at the Hospital?
Hospitals are doing everything they can to offer patients and families a safe environment by following the precautions outlined above. However, if a child is well enough to undergo treatment at the hospital without having to stay overnight or for extended periods of time, parents may have greater peace of mind if they are able to stay somewhere else to limit their possible exposure to the virus. While staying at their own home may be the preference of many families, sometimes that isn't feasible due to how far away families live or limited transportation options.
At Ronald McDonald House Charities of San Antonio, our mission is to keep families and children near  the care and resources they need. We provide a number of amenities at our Houses that give families the comforts of home. Families are not only able to stay close to the hospital where their child is receiving treatment, but they are around fewer people, reducing  the opportunity for exposure to Covid-19. To learn more about staying in one of our Houses, please call 210-580-9000.
>>>
 You can support Ronald McDonald House Charities of San Antonio and the families we serve by making a donation today.