How to Stay
For questions regarding staying with us call: (210) 580-9000
Eligibility
To stay at the Ronald McDonald House, families must have a child (up to 21 years of age) receiving medical care, inpatient or outpatient, at any of San Antonio area medical facilities.
Families must live at least 20 miles from the facility where they are receiving treatment.
There are no income restrictions for admittance.
A referral form is required by an authorized medical staff person such as a social worker, charge nurse, or doctor to receive a room.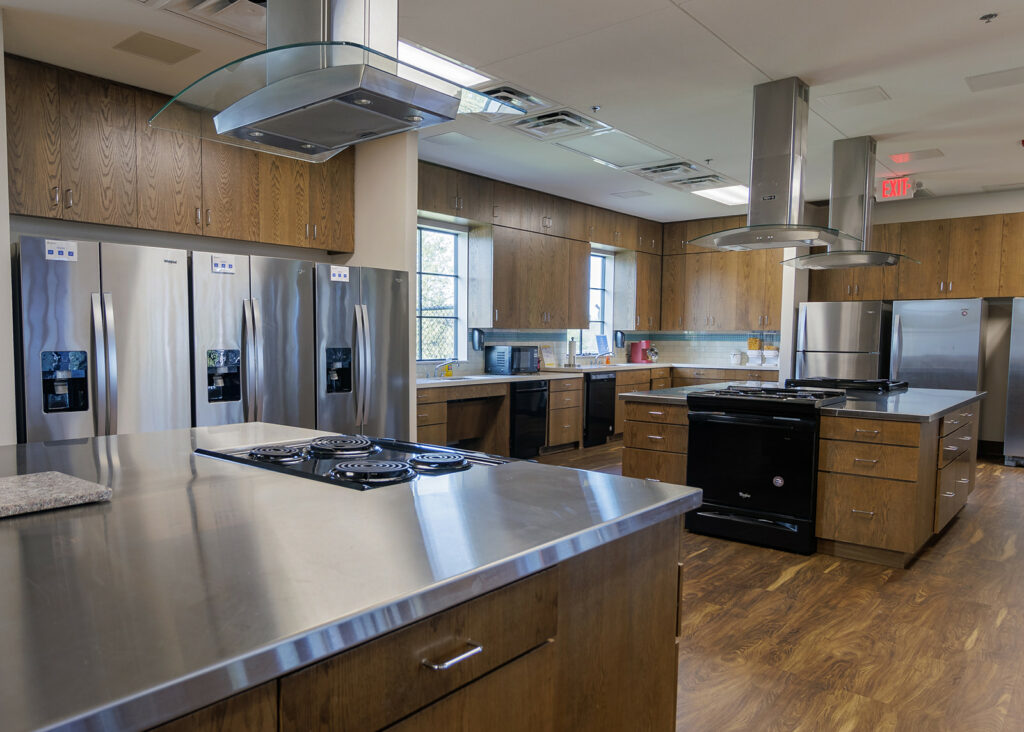 Accommodations
Accommodations are offered to those family members involved in the daily care of the patient.
Each family is assigned a private room (only four people to a room) with a bathroom. All families share a large community kitchen and dining area. The kitchen is stocked with basic kitchen items, including pots, pans, dishes, glassware, and some basic food items.
There are living areas with TV's and children's playroom and game room. The House provides linens, towels, laundry detergent, free laundry facilities, and cleaning supplies for your stay.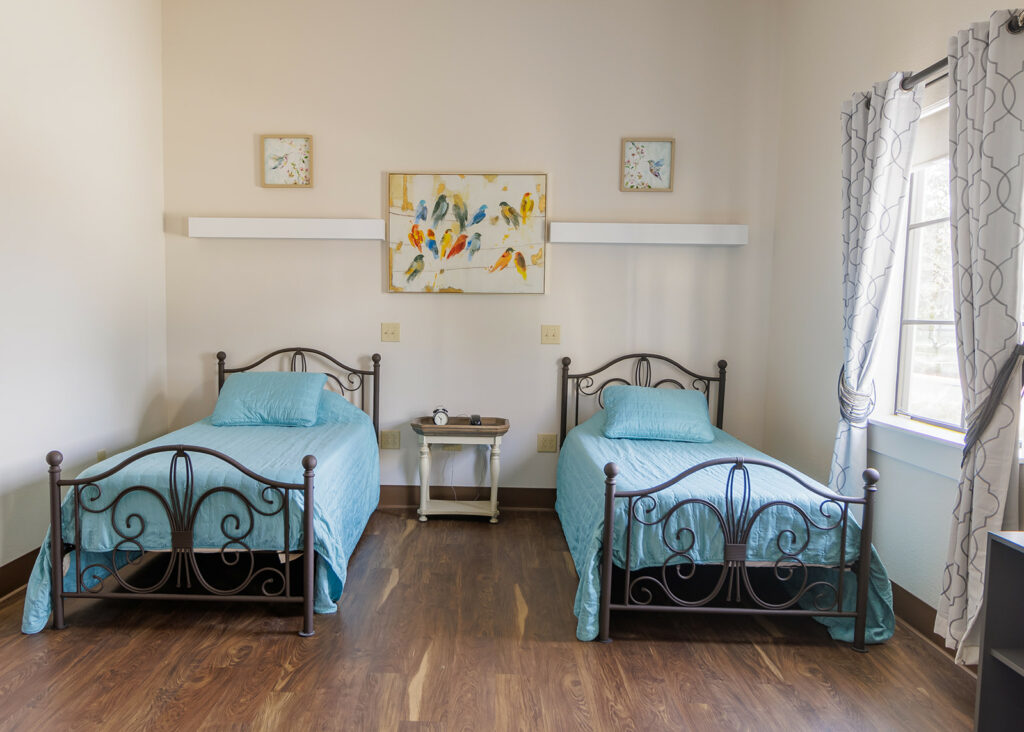 Referral & Admission
A referral is required by an authorized medical staff person such as a social worker, charge nurse, or doctor to receive a room.
With a referral, all family members 18 years of age and older requesting to stay overnight, must agree to a criminal background screening.
All potential guests must complete a Health Screening form. Any potential guest of the house may be refused admission to the house if they or a family member may have been exposed within three weeks of their check in date to any communicable diseases such as: chicken pox, measles, whooping cough, hepatitis, acute diarrhea, mumps, salmonella, shingles, or tuberculosis.
Families will need to call the House the day before check in to confirm availability.
The check in process usually takes approximately 30- 40 minutes and includes paperwork, an overview of our House policies followed by a tour of the House. After orientation, families are shown to their private room.  Please allow time for proper check in.
The maximum length of stay is 30 consecutive days. After that period staff will verify the eligibility requirement with medical staff.
Rooms must be slept in nightly to retain your stay.  If this is not the case, management needs to be notified.
At time of check in, a valid photo ID (such as driver's license, state issued ID, a valid passport, or USA Employment Authorization) is needed.  No guest will be allowed to check in without proper identification.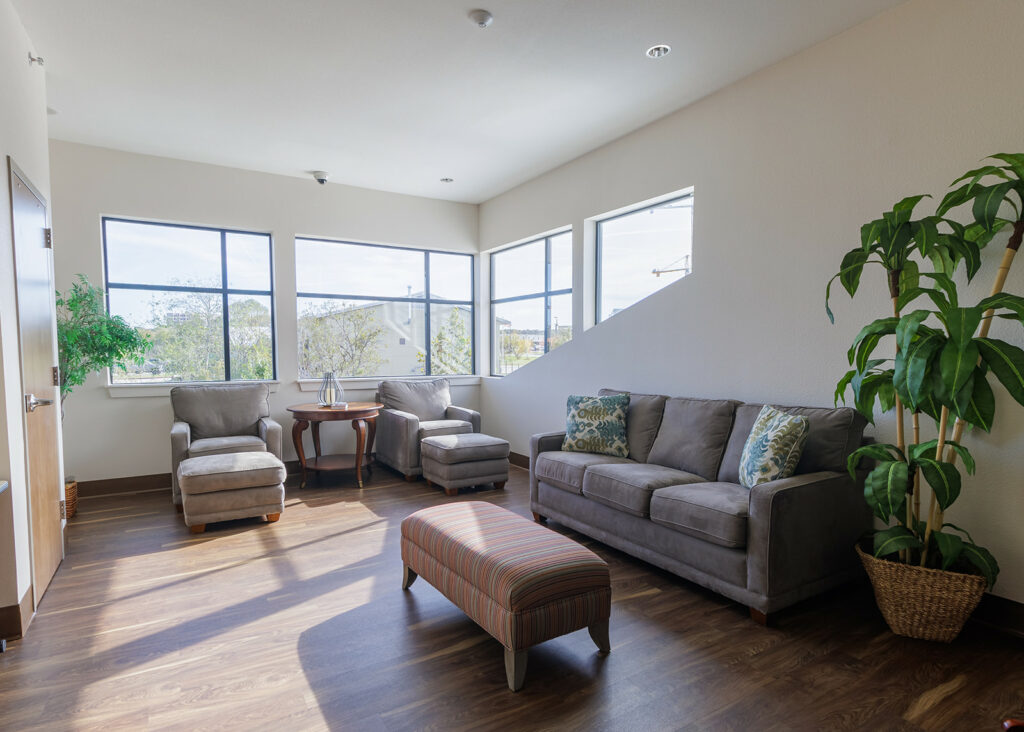 Cost
The average cost to house a family for one night is $100. RMHC of San Antonio relies on donors and the community for support of daily operations. Donations are accepted by our guests if they so desire. No family has ever been turned away due to the lack of finances.
Transportation.  Taxi vouchers are available, 1 voucher per day per family.
For questions regarding staying with us call (210) 580-9000.