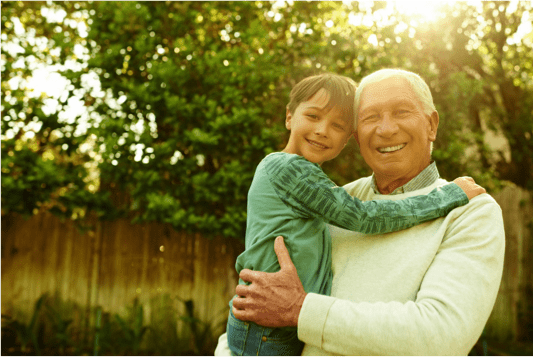 Join Our Legacy Society
Have you thought about the legacy you want to leave? What if there is a way you can help families for years to come, during one of the most difficult times of their lives? 
Giving through your estate is an impactful and meaningful gesture that will help families for years to come. No matter how large or small, it is guaranteed to make a difference in children's lives and support families when they need it most.
While this process may sound complicated, making a designation can be as easy as having a conversation with your attorney and adding a simple paragraph to your will.
We have partnered with FreeWill, to provide a free, online tool to help you easily create a will.  You can write your legal will in less than 20 minutes – while supporting your loved ones and causes you care about. While we hope you identify the Ronald McDonald House Charities of San Antonio in your plans, it is not a requirement.
FreeWill can be used with an attorney, and can help you include the necessary language to create your planned gift.
Get started on your free will here
To learn more about joining our Legacy Society, please contact Travis Pearson, CEO, at travis.pearson@rmchsanantonio.org or (210) 580-9000.
Have you included a gift in your will or trust to Ronald McDonald House Charities of San Antonio?
Please take a moment to fill out this form
Filling out the form will allow us to thank you for your lasting commitment to the children and families we serve, and ensure our records are up-to-date!
Plan for all of your assets today
If you have an IRA, 401(k), life insurance policy, or any additional accounts, these are called "non-probate assets" and they need to be planned for separately.
Using the online tool below, you can log all of your assets, name the Ronald McDonald House Charities of San Antonio the beneficiary to strengthen our mission, and receive printable instructions on how to set each one up with your broker.
Plan your beneficiaries today
Wish List
Our home away from home can always use a helping hand when it comes to supporting the families that rely on RMHC of San Antonio.
We accept new, unused and unexpired items delivered through Amazon or dropped off to our Charles Katz location at 4847 Charles Katz, San Antonio, TX 78229.
With our Wish List on Amazon, you can order our most-needed items from Amazon and have them delivered directly to our House.
Shop Our Wish List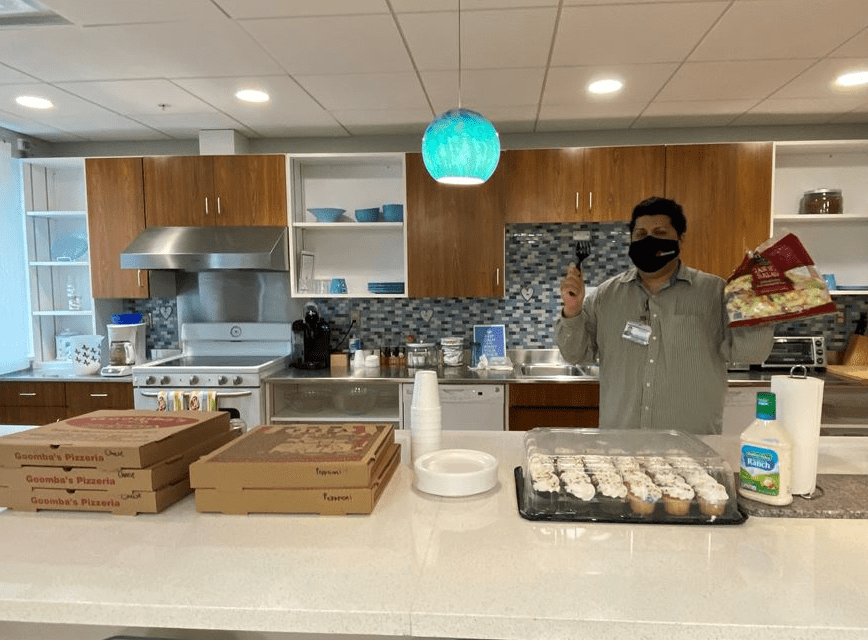 Meals from the Heart
When your child is critically ill or injured, the last thing you should have to worry about is where you will get your next meal. Our Meals from the Heart program enables families staying at the Houses to come "home" to a warm, prepared dinner after a long day of caregiving. Our goal is to provide an evening meal every night for the families who stay at our Houses.
Three ways you can help:
Provide a meal on-site
Cater or sponsor a meal
Donate frozen meals
Individual, group and corporate volunteer opportunities are available.
To schedule time to prepare or cater a meal, please use our online calendar.
To ask a question or have a staff member call you directly, please complete the form below or give us a call at 210-580-9000.
To sponsor a meal, click the donate button.
Donate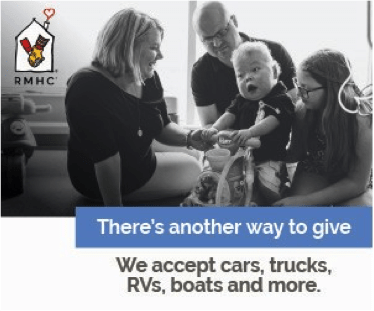 Vehicle Donation
Looking to get rid of that old car or upgrade to a new one? Our vehicle donation program will tow your car for free, auction your vehicle, and donate the proceeds back to Ronald McDonald House Charities.  
Vehicle Donation Form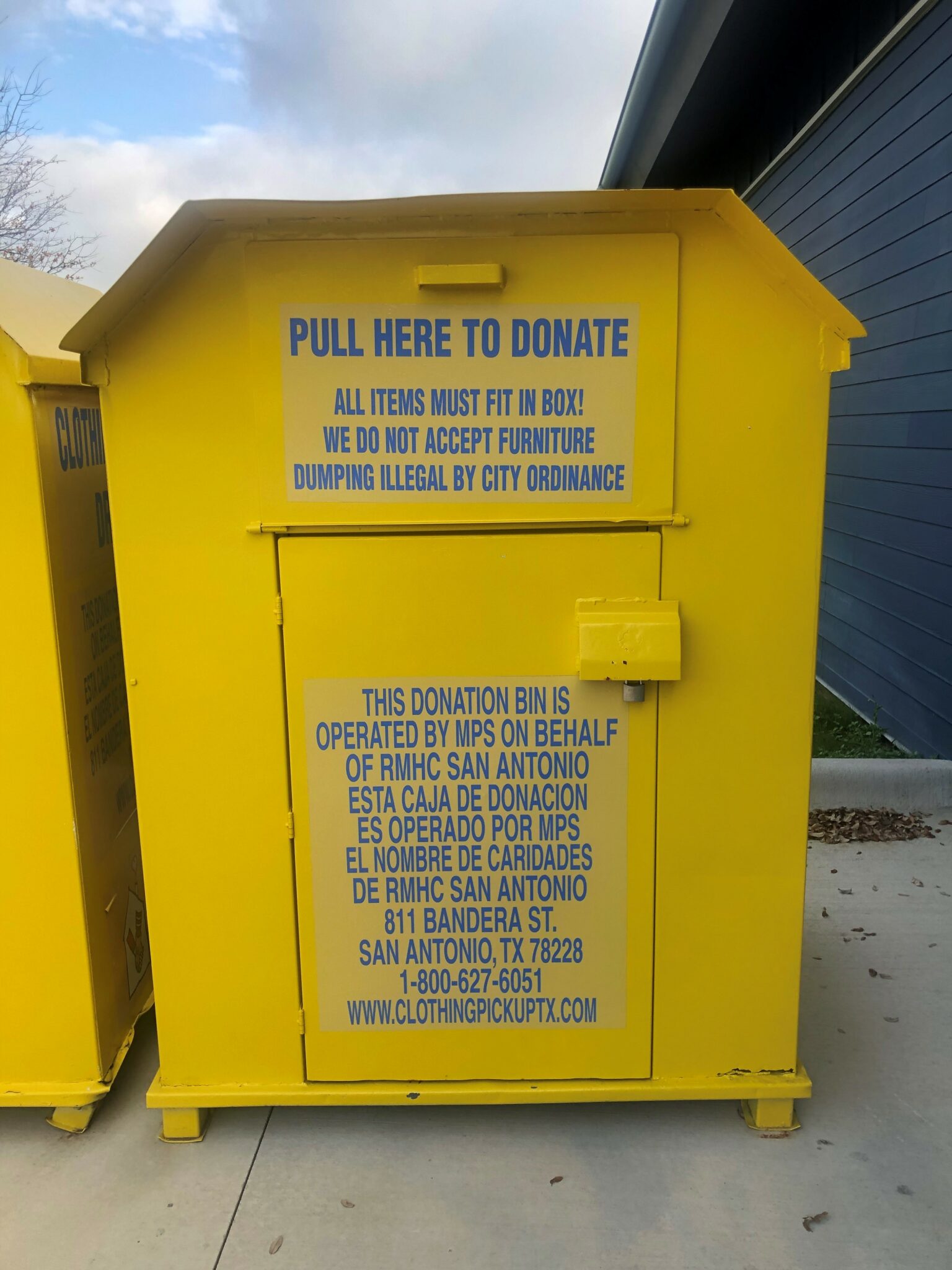 Clothing Donation Box
Help our House by Cleaning Out Yours!
Your donation of new or gently used, any-size clothing and shoes goes a long way to help the families who turn to Ronald McDonald House Charities each year. Drop off your donations in any of the drop boxes, and our Houses will receive a portion of the proceeds. Please do not leave items outside of the donation boxes.
Find a Dropbox Near You!
Giving Assistant
Get a bang for your bucks and use Giving Assistant to save money on your purchases all while supporting Ronald McDonald House Charities of San Antonio. Use Giving Assistant to shop thousands of brands online. Save with promo codes and earn cash back on your purchases. Donate your cash-back earnings to Ronald McDonald House Charities of San Antonio.
Giving Assistant Signup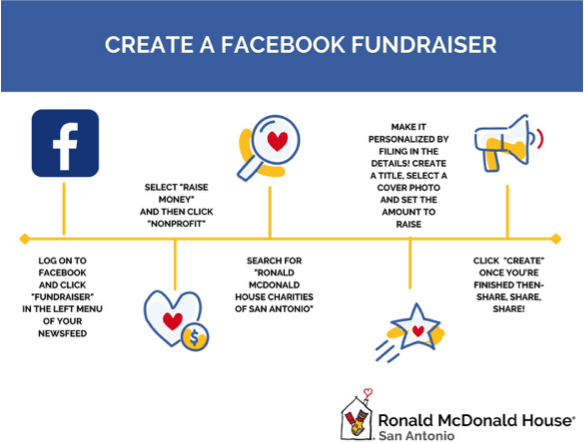 Create a Facebook Fundraiser
What better way to celebrate your birthday than to give back to others? Create a Facebook Fundraiser for your birthday, anniversary, or any special event. Follow the steps listed or click here to get started!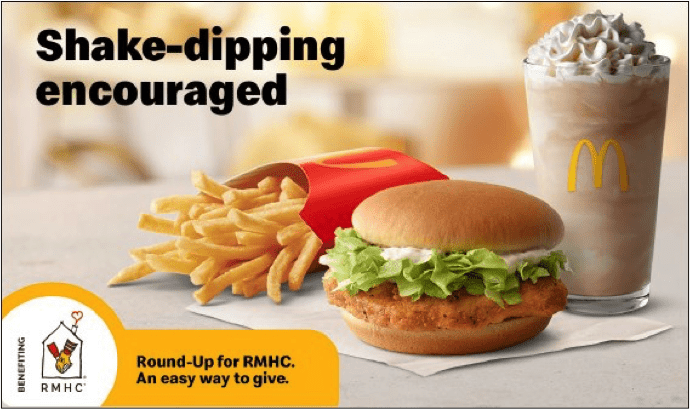 Round Up at McDonald's
Visit your local McDonald's and round up your purchase to benefit RMHC of San Antonio.