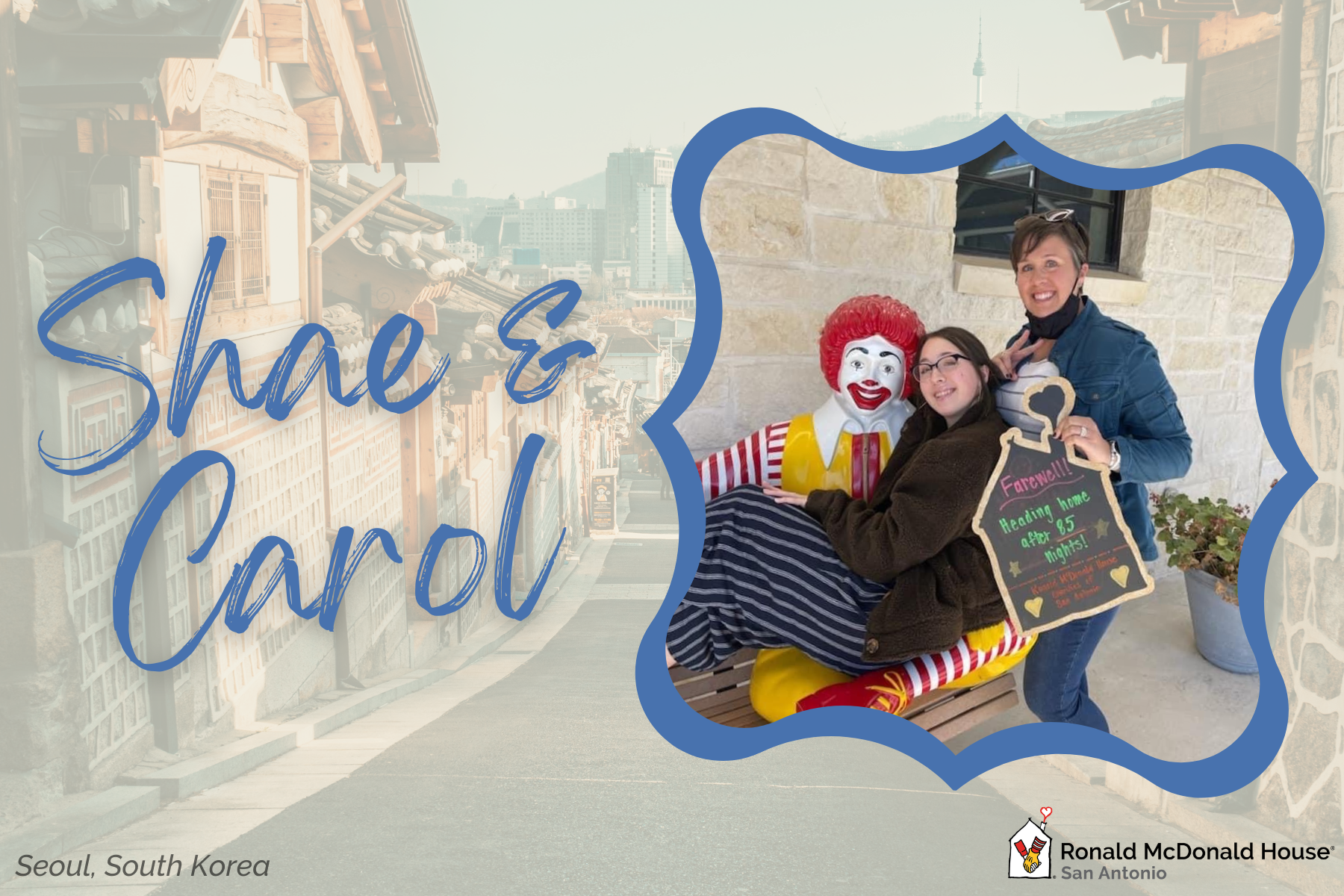 01 Jun

The Road to Recovery with an Eating Disorder

Nearly half of all Americans know someone with an eating disorder. Eating disorders have the highest mortality rate for all mental disorders but only about 1 in 10 people with an eating disorder will receive treatment. Eating disorders impact everyone regardless of age, income, gender, ethnicity or personality type. After learning about eating disorders online, at school or on television, it may be tempting to think you understand it. But after learning more about Shae's story, you may be surprised to learn it is not as simple as it seems.  

When Carol discovered that her 16-year-old daughter Shae was suffering from an eating disorder, her whole world turned upside down. She was in disbelief that her daughter, a second-degree black belt in Tae Kwon Do, and talented jewelry maker was suffering internally. Shae was born into a military family and grew up in Seoul, South Korea before moving to Texas. In Texas, she and her family took to learning Tae Kwon Do and Shae even became an instructor. But, by the end of July 2021, Shae was hospitalized where her eating disorder came to light. While hospitalized, Carol was informed Shae would need to go to a day program to begin treatment. 

While Texas is home to 15 military bases, Carol was stunned that the nearest program their insurance would cover was based in Chicago, IL. Not sure what to expect or how they were going to pay for lodging expenses, they set out for Chicago. But luckily, the center connected them to the Ronald McDonald House® not far from Shae's treatment center.  

Carol shares that the treatment facility was just not compatible for Shae's needs for her treatment, "After two weeks of being in Chicago, we realized that it was a terrible place. I called my insurance again, and was like, 'Please, I'm desperate.' They sent me another list and it just so happens that the place that we go to is here in San Antonio. And so, I immediately called [RMH of San Antonio] and you guys got me in." 
How Ronald McDonald House Charities Helps Families
Ronald McDonald House Charities of San Antonio opened their doors and hearts to Carol and Shae in August of 2021 where they found a home away from home before returning to her hometown in December 2021. 
"I cannot imagine what we would've done without the Ronald McDonald House," Carol shares, "I was panicking, like 'What were we going to do?' Because we were looking into renting Airbnb's, and it was going to be thousands of dollars a month. I was feeling guilty because I wasn't going to be able to work or provide any income. And it was expensive being away. I was feeling so stressed. But it was such a relief that I didn't have to worry about any of that. And that I had a safe place, a quiet place, a clean place to come back to. I'm just so grateful," Carol shares. 
While Shae received treatment during the day, Carol was able to connect with other family members at the Ronald McDonald House or attend therapy sessions. Everyone experiences the emotional strain of having a loved one who is sick and RMHC provides support for the whole family. 
At Ronald McDonald House Charities of San Antonio, our families become their best support system and they often times build a bond that lasts a lifetime. Families are able to gather in the kitchen each night, share a warm cooked meal, and discuss the days' wins and losses. 
Unfortunately, in April 2022, Shae relapsed, but when Carol called RMHC® of San Antonio, the House was ready to welcome them back because that's what families do.  
Despite everything going on, Carol says that her daughter was so moved by what RMH does for our families, Shae dreams of running her own Ronald McDonald House, "Shae tells me that someday, she wants to be a millionaire and wants to run a Ronald McDonald House. She's got it all planned out. She's going to have a healing garden there, she's got all the rooms planned out. She has been greatly impacted by [RMH], too." 
When a family is focused on the health of their child, nothing else should matter — not where they can afford to stay or where they will get their next meal. At Ronald McDonald House Charities® of San Antonio, we provide a safe, affordable and caring home away from home for the families of children receiving essential medical services. You can help parents like Carol by giving today and help cover the cost to continue providing lodging and support services to families of children seeking medical attention in our community. 
Give Now