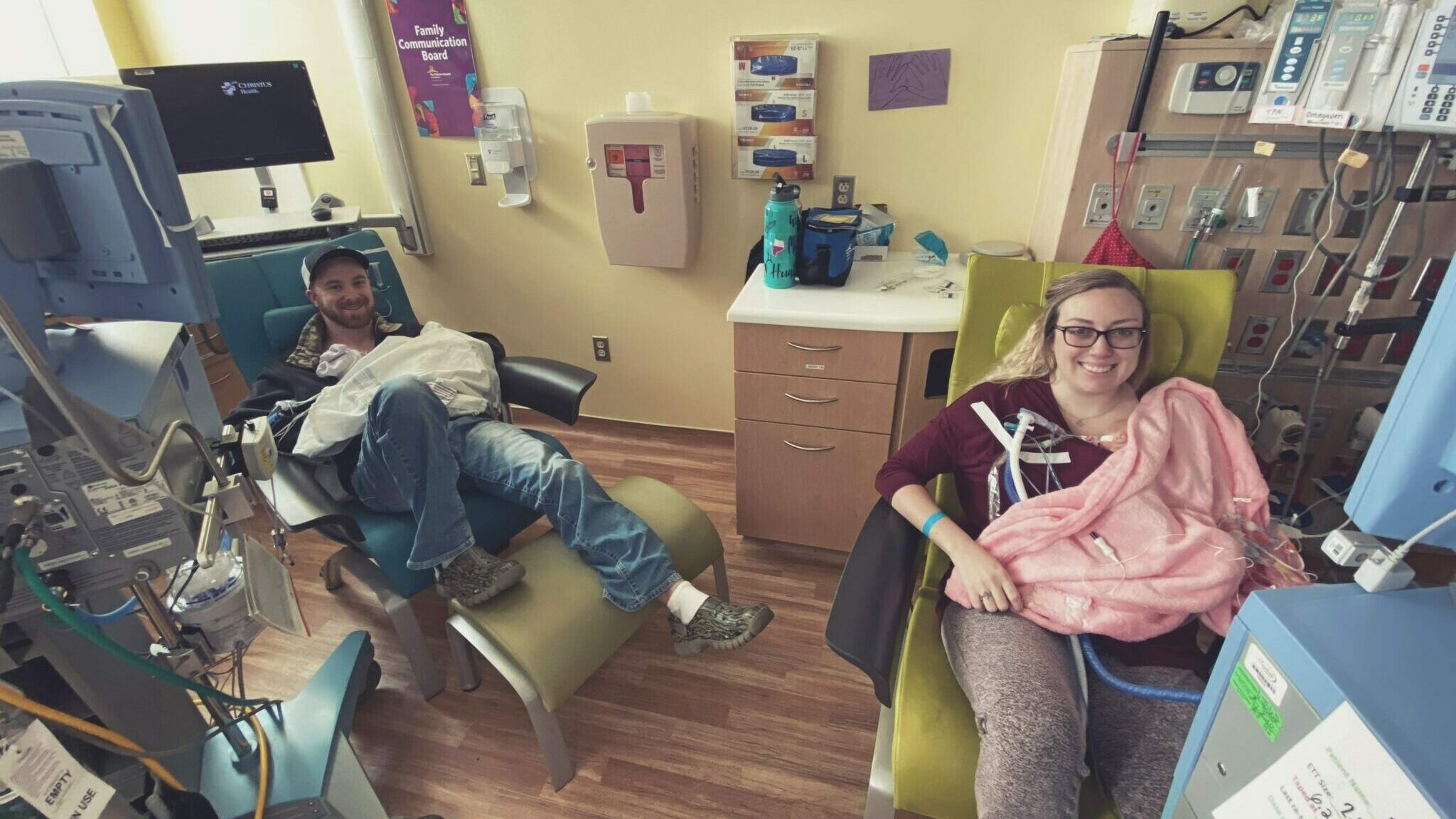 12 May

What We Do For Family

They say that lightning never strikes the same place twice, but James and Kameryn Mullenix learned that it could when they were surprised with the news they were expecting a second set of identical twins in another high-risk pregnancy for Kameryn.

"Due to complications with my first pregnancy, I was immediately diagnosed as high risk and referred to the Center for Maternal and Fetal Care at The Children's Hospital of San Antonio."

The devastatingly fatal diagnosis of Selective Intrauterine Restriction (sIUGR) required their tiny baby girls, Riley at 1.5 lbs and Reagan at a mere 15 ounces, to be prematurely delivered via emergency cesarean at 25 gestational weeks.

With many life-threatening complications ahead in the NICU, the Mullenix family was not only worried about their critically ill infants but stressed about the expenses and hardships of another long-term hospital stay, three hours from home in San Angelo, Texas.

However, the Ronald McDonald House of San Antonio was with them every step of the way during their baby girls' lengthy stay in the NICU.

"The Ronald McDonald House gave us a second home where we could cook a real meal and rest properly. It was even more of a relief that we could stay in the same building as our newborns while anticipating Reagan's NICU stay to expand six months to a full year. I can only imagine a hotel bill after that length of time!"

Living in the family residence at Ronald McDonald House allowed the Mullenix family to stay together throughout one of the most challenging times in their lives. "This house continued to go out of its way to make sure we could focus on our children while giving that 'you're home' feel when we were 200 miles away from our front door."

Finally, after 110 days in the NICU, Riley was discharged and the Mullenix family was able to return to their home in San Angelo. With immense sadness, we share that baby Reagan passed away on April 4, 2020.

But even in their time of heartbreak, at the Ronald McDonald House of San Antonio, James and Kameryn found a home when they needed it most.

Families are there for the joys and hardships, the successes and challenges, the heartbreak and the healing. And so are we.

>>>

From the moment we accepted our first family in May of 1985, we've been helping families like the Mullenix family stay close to the care and resources they need to focus on what matters most, like being together as a family during some of the most difficult times in their lives.

We believe that families are stronger together and that together, we are stronger for families. Your support makes that possible. Give today to support more families when they need it most.