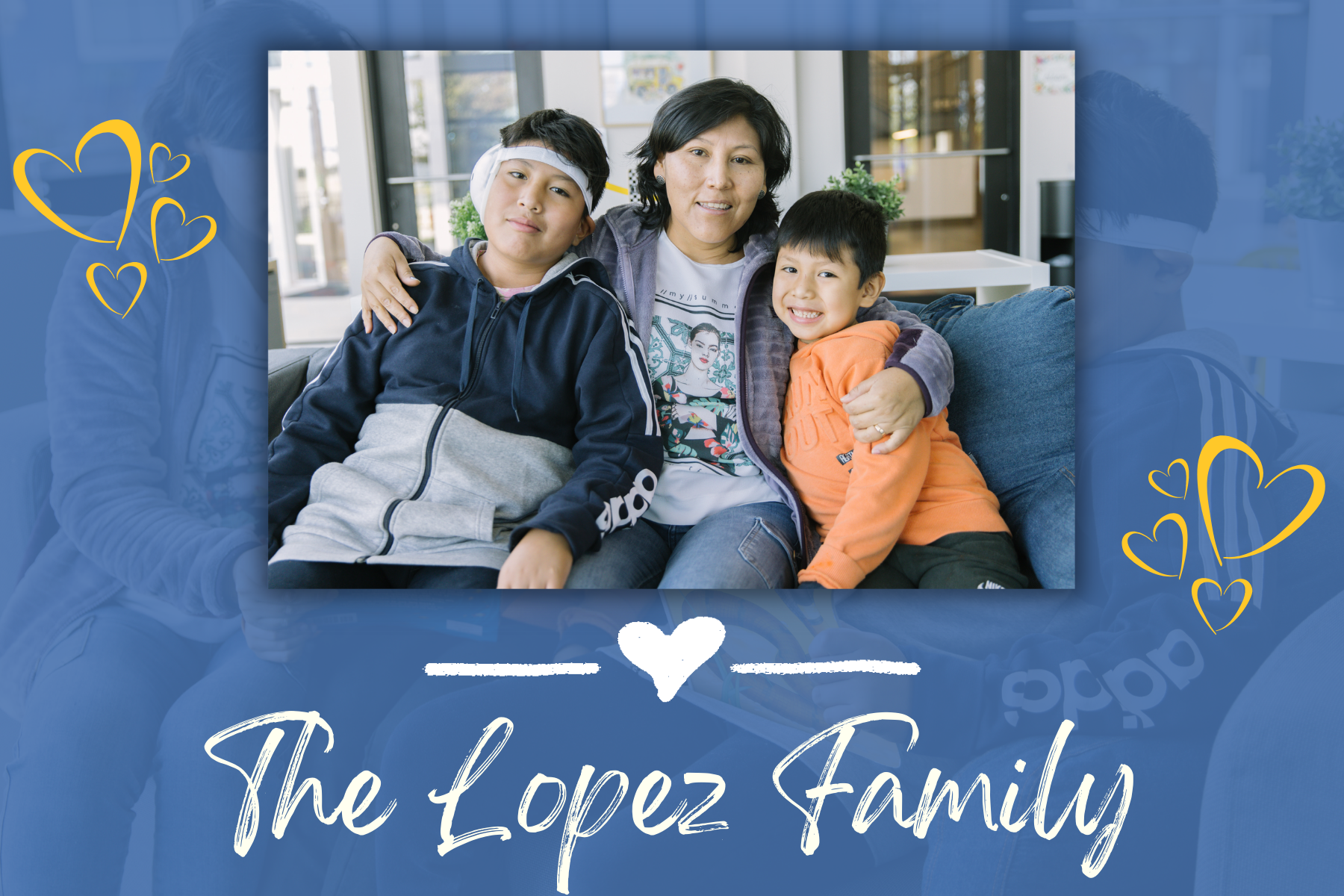 01 Jun

RMHC of San Antonio There for Families with Microtia and Atresia at Every Stage, Every Recovery

Floridians, Cindy and Marcelo Lopez, were surprised when they discovered that their son, Leonardo Lopez, was born with a birth defect on his right ear. Soon, the Lopez family learned that Leonardo has microtia and atresia; a congenital ear deformity where the outer ear does not fully develop during the first trimester of pregnancy. But their concerns were put at ease when the Lopez family were told that microtia and atresia can be corrected with surgery when at the proper age. 

However, after researching to find a doctor that would best fit their son's needs, the closest center near the Lopez's was here in San Antonio, TX. The Microtia-Congenital Ear Deformity Institute specializes in pediatric microtia surgery using existing rib cartilage to reconstruct the ear. Dr. Arturo Bonilla, MD founded the center in 1996 and has helped many families worldwide since. 

Dr. Bonilla is the only exclusive pediatric microtia surgeon in the world. For over 26 years, Dr. Bonilla has dedicated his services to treating children with microtia and atresia. Dr. Bonilla treats children nationally, and internationally with 90% residing in Texas, and 10% residing outside of Texas. That 10% includes 35 states and 7 other countries! 

The surgery that Leonardo needed to reconstruct his ear included three separate stages: formation of cartilage for the ear which includes taking cartilage from the patient's ribs and forming the rim of the ear, creating the earlobe, and an elevation procedure. Each stage requires 8-12 weeks of recovery between surgery. When the Lopez family arrived in San Antonio, they weren't quite sure where to start with finding a place to stay at for all three of their son's surgeries and follow up appointments. The cost of making travel arrangements for a family of four from Melbourne, FL to San Antonio, food, airfare and lodging expenses adds up quickly.  
How Ronald McDonald House Charities® of San Antonio Helps Families
The Lopez family stayed at RMHC San Antonio for a total of 31 non-consecutive nights in 2021. The average cost for a hotel and food in San Antonio for 31 days is $5,000. With your support, the Ronald McDonald House can continue to help eliminate those costs for families like the Lopez family. Not only do we provide a home-away-from-home for our families when their child needs surgery, we are there for families through every stage, every recovery. The Lopez family couldn't imagine where they would have been without the Ronald McDonald House. 
Cindy shares, "It wouldn't have been convenient for us because we have a big family, and it would've been really hard to accommodate to travel from that. It was a blessing to be able to stay in the Ronald McDonald House for Leo's recovery. It made such a big difference to have the comfort and warmth of what felt like a second home. We are very grateful to RMHC of San Antonio and its staff members for their kindness and the work they do to help families like ours." 
Give today and help keep families together when it matters most. Your gift will help the Ronald McDonald House Charities of San Antonio continue to keep families together for every stage, for every recovery. 
Give Now & Support RMHC Families