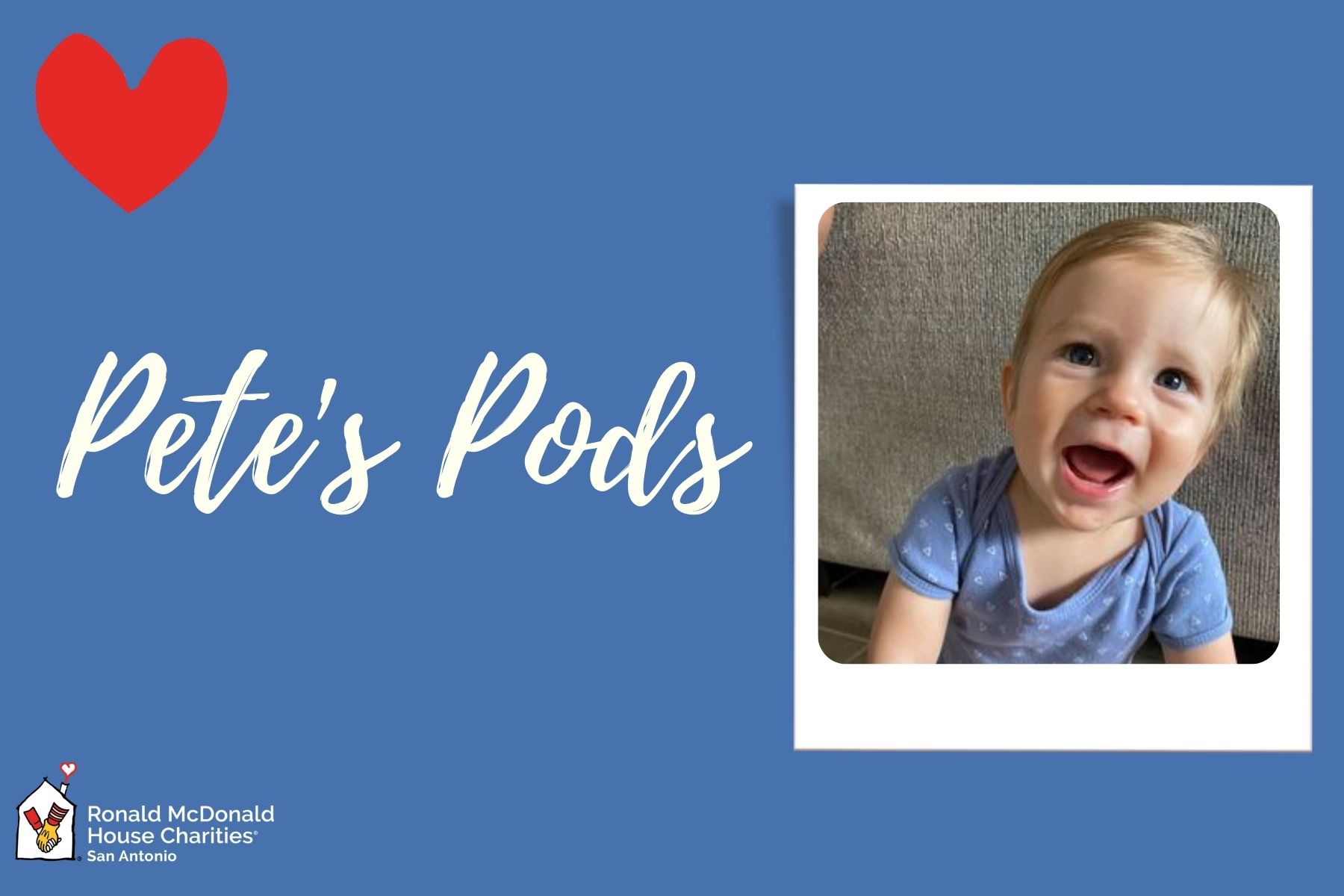 02 Dec

Finding Comfort During the Unexpected

Imagine your child requiring emergency medical attention and being life flighted to another city. Unfortunately, this became a reality for the Middleton family and they are not alone. Many families staying at the Ronald McDonald House® do not have the opportunity to plan their visit. Emergency care, trauma, accidents, and babies born prematurely are in the top five reasons families stay at our House.

In such a circumstance, you can imagine the Middleton family did not have time to pack for their stay and arrived with very little clothing and personal items. After a few days in the hospital, Sara remembers needing to wash clothes and had a hard time being able to find laundry detergent.

This is when the Middleton family was directed to our House. Located on the fourth floor of The Children's Hospital of San Antonio, the Middleton's were able to do laundry, take a shower and grab a quick meal. Sara remembers the unease associated with being unable to control her child's condition, but the services provided by RMHC® of San Antonio made sure the Middleton's were able to be with Peter every step of the way.

The Middleton family continues to support our House and donate laundry detergent pods for other families in a similar situation. Sara has affectionately named her contribution, Pete's Pods, in honor of their son.
How the Ronald McDonald House Charities® of San Antonio can Help
RMHC® of San Antonio is a children's charity providing temporarily living for families receiving medical services in San Antonio. To be eligible for services, the family must live more than 20 miles from the medical facility where their child is receiving care. RMHC serve patients 0-21 years of age receiving both in-patient and out-patient services.
RMHC® of San Antonio is a charity that helps sick kids by ensuring a child never has to go through treatment alone. Parents do not have to leave their child at the hospital while they are back home taking care of siblings. In addition to lodging, we provide meals, transportation, and a support group for families. We provide all the little details from home such as cleaning supplies, food, laundry detergent and hygiene products for our families that are graciously donated by members of the community.
The average cost to provide one family with a place to stay, meals and transportation is $100 per night. Your gift ensures families can stay focused on the health of their child – not where they will be able to sleep, how they will eat, or get to their next appointment.
No one ever imagines their child will be sick and need critical medical services, but unfortunately, it is a reality. The mission of RMHC® of San Antonio is to keep families close® while their child needs it most.